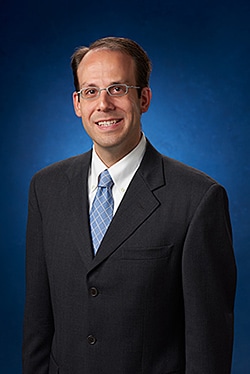 Dr. Derek Purcell is a board-certified sports medicine and shoulder surgery specialist skilled in advanced arthroscopic techniques, cartilage restoration, and total shoulder replacement surgery. He studied at the University of Alabama in Tuscaloosa and graduated summa cum laude.
After attending medical school at the University of Virginia School of Medicine, Dr. Purcell completed an orthopedic surgery residency as well as a sports medicine and shoulder surgery fellowship at Barnes-Jewish Hospital / Washington University in St. Louis.
During his fellowship, Dr. Purcell served as assistant team physician for professional athletic teams in St. Louis including the Blues (NHL), Rams (NFL), and Cardinals (MLB) as well as Washington University football and athletics. He formerly maintained membership in the NFL Team Physicians Society.
Dr. Purcell previously assisted at the NFL Combine in Indianapolis, Indiana and served as the medical director for the USA Volleyball High Performance Camps and Championships and USA Volleyball High Performance Development Camp. Around Colorado Springs, he has served as a physician in various capacities for local high school and college athletics.
An avid researcher, Dr. Purcell has been published in orthopedic journals and given presentations relating to his specialties. He currently serves as guest reviewer for the Journal of Bone and Joint Surgery.
Education:
BS: Microbiology, University of Alabama, Tuscaloosa, AL
MD: University of Virginia School of Medicine, Charlottesville, VA
Residency: Orthopedic Surgery, Barnes-Jewish Hospital, St. Louis, MO
Fellowship: Sports Medicine and Shoulder Surgery, Washington University, St. Louis, MO
Board Certification: American Board of Orthopaedic Surgery
Team Physician:
2009 – Present: Colorado College
2009 – Present: Palmer Ridge High School Monument, CO
Memberships:
Fellow, American Academy of Orthopaedic Surgeons
Candidate Member, American Orthopaedic Society for Sports Medicine
El Paso County Medical Society Member
Colorado Medical Society Member
Matthew Albrecht, PA-C
Physician Assistant
As a certified physician assistant, Matt works alongside Dr. Derek Purcell in the evaluation and treatment of orthopaedic and sports medicine conditions. He assists in the operating room with upper extremity and knee surgery, including both arthroscopy and joint replacement procedures.
Matt received his PA certification after graduating with a Masters in Health Science from Lock Haven University of Pennsylvania. Prior to joining the CCOE team, Matt worked at Johns Hopkins Hospital in Baltimore, MD with the shoulder, trauma, and sports medicine services.